Explorer, Aviator and American national hero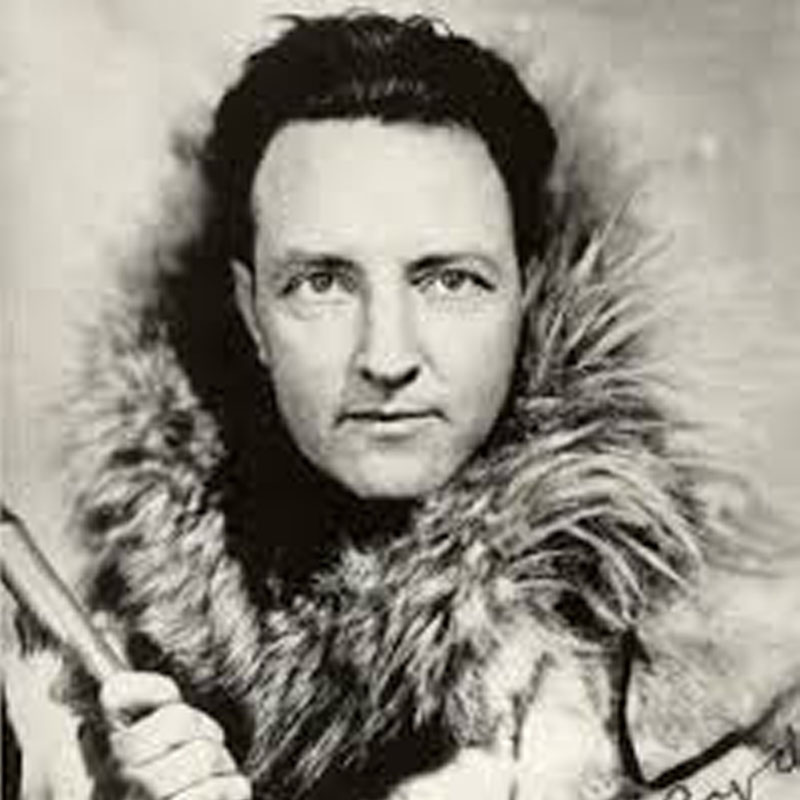 Admiral Richard E. Byrd (1888-1957) was an explorer, aviator and American national hero. At a time when the Arctic and Antarctica were considered as remote as outer space, Byrd organized the most elaborate expeditions to these areas and pioneered the application of a new technology to the exploration of unknown and uncharted polar latitudes: the airplane.
Byrd was a Navy officer, but his expeditions of the 1920s and 1930s were privately organized. They were all-American outings featuring a rag-tag conglomeration of volunteers from every strata of society: millionaires and roustabouts, songwriters and PhD's. Byrd conceived the projects, recruited the personnel, raised the money and exercised command.
He made several historic flights over oceans, poles and glacial landscapes, conducted the first modern aerial mapping surveys of the polar regions, brought back vast data bases compiled by the scientists who accompanied him and captured the imagination of millions of American men, women and children.
Like Lindbergh, he was one of the most popular and celebrated personalities of his era. He was given three ticker-tape parades in New York. Broadway stars performed in short-wave radio broadcasts transmitted to Little America, his Antarctic base station. A New York Times correspondent accompanied him to Antarctica and filed daily dispatches distributed to papers across the U.S., Europe and South America. A major publishing house even brought out a biography of Igloo, Byrd's dog.
He was the Babe Ruth, the Beatles of exploration. No one before him operated on the scale he did. No one accomplished as much. He believed in planning for the unexpected as well as the expected and never lost a man on the ice.
For more about Admiral Byrd, please visit the Admiral Richard E. Byrd website here.